*Amstelpils Anika A (0:1) Z (0:0)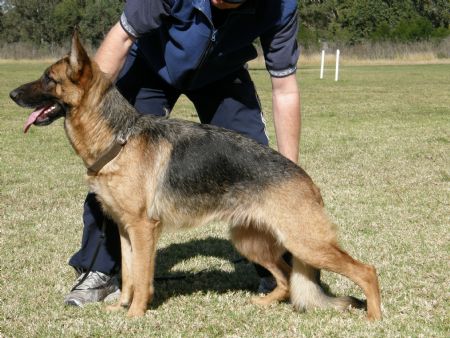 From Anika's Breed Survey:
Standing at 59 cm. Above medium size, medium strong bitch of good type. Very good head and expression. Normal withers, slight nick behind, firm back, good length and lay of croup. Very good fore and hindquarter angulation. Good top and underline. Stands correct in front. Moves correct coming and going. Moves with good reach and drive where the back remains firm during movement. Character and temperament are good, firm under the gun. A bitch of overall excellent type.
Contact Details
Greg Jones
Warrimoo, NSW, Australia
Phone : 0418399047
Email :
[email protected]