*Nicquistar Octavia A (4:1) Z (0:0)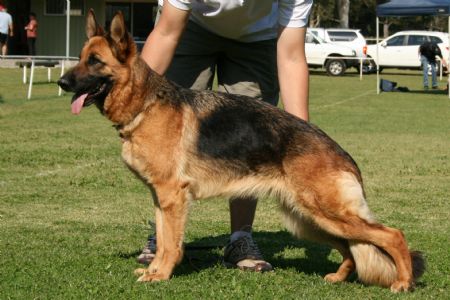 From Occy's Breed Survey:
Standing at 58.5 cm. An above medium size female with good overall body proportions. Standing with high withers, good topline, the croup is of good length and lay. Well placed shoulder, with good length of upper arm that could be better angled, good hindquarter angulation. Stands straight in front. Good fore and underchest development. Steps correct at rear, slightly wide coming. Shows very good reach and drive retaining a very good topline. She is gunsure and has excellent character. An above medium size female of very good overall construction.
Contact Details
Greg Jones
Warrimoo, NSW, Australia
Phone : 0418399047
Email :
[email protected]